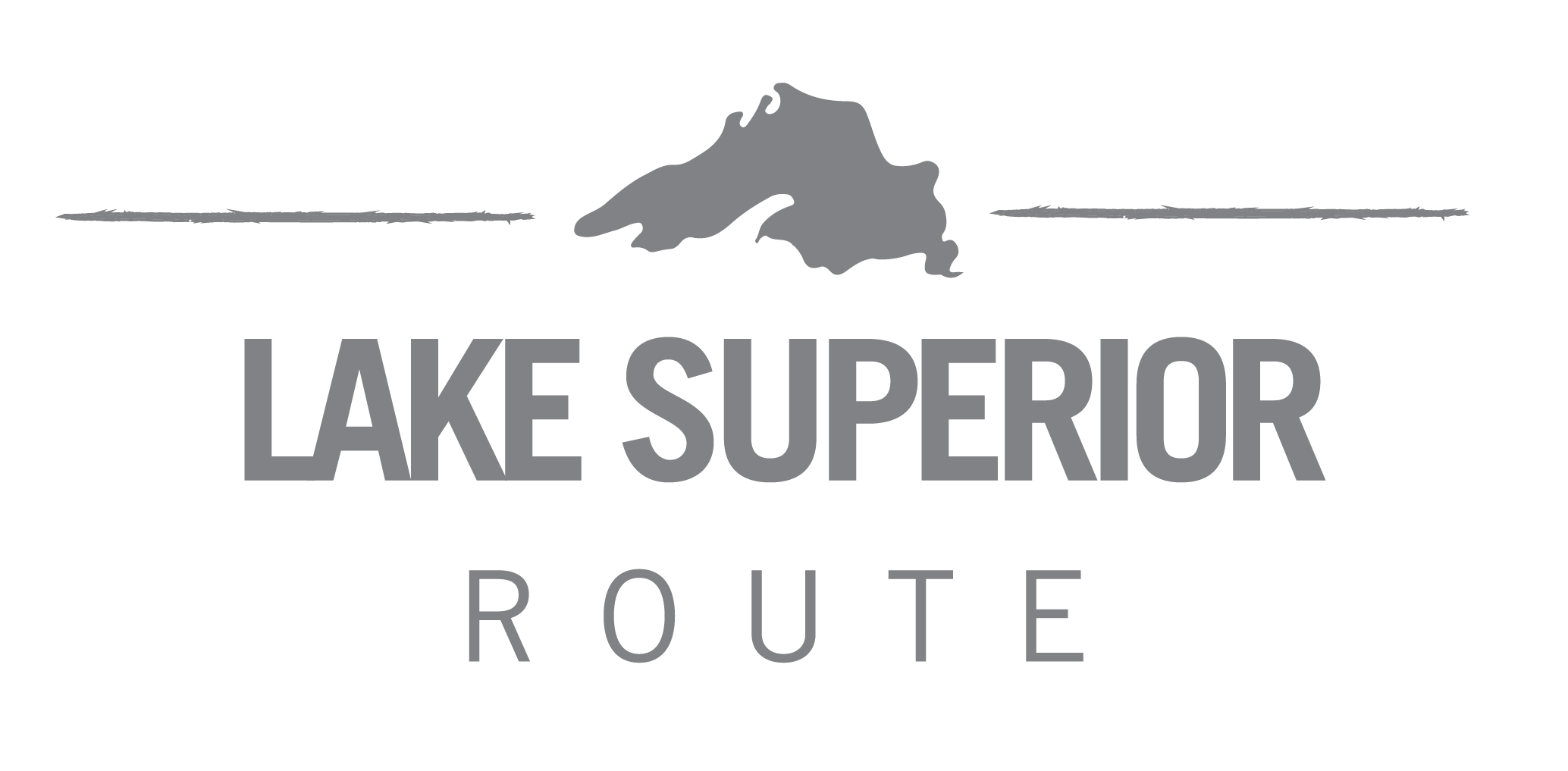 Travel along the coast of Georgian Bay and Lake Huron.
Partake in a cultural learning experience on Manitoulin Island.
Visit the city of Sault Ste. Marie, offering packages that tie in the rich history and culture of the city.
Travel north through along the coast of mighty Lake Superior to Wawa.
Visit Naturally Superior Adventures just outside of Wawa to experience guided adventures by sea kayak, voyageur canoe, stand-up paddle board or just relax in the lodge on shores of Lake Superior.
Continue north along the rugged northern shore to the city of Thunder Bay.
Spend some time in Thunder Bay, the ideal urban basecamp for outdoor activities.
Head west to discover the magnificent Lake of the Woods region.
Continue north to the city of Kenora, known as the "Premiere Boating Destination of North America".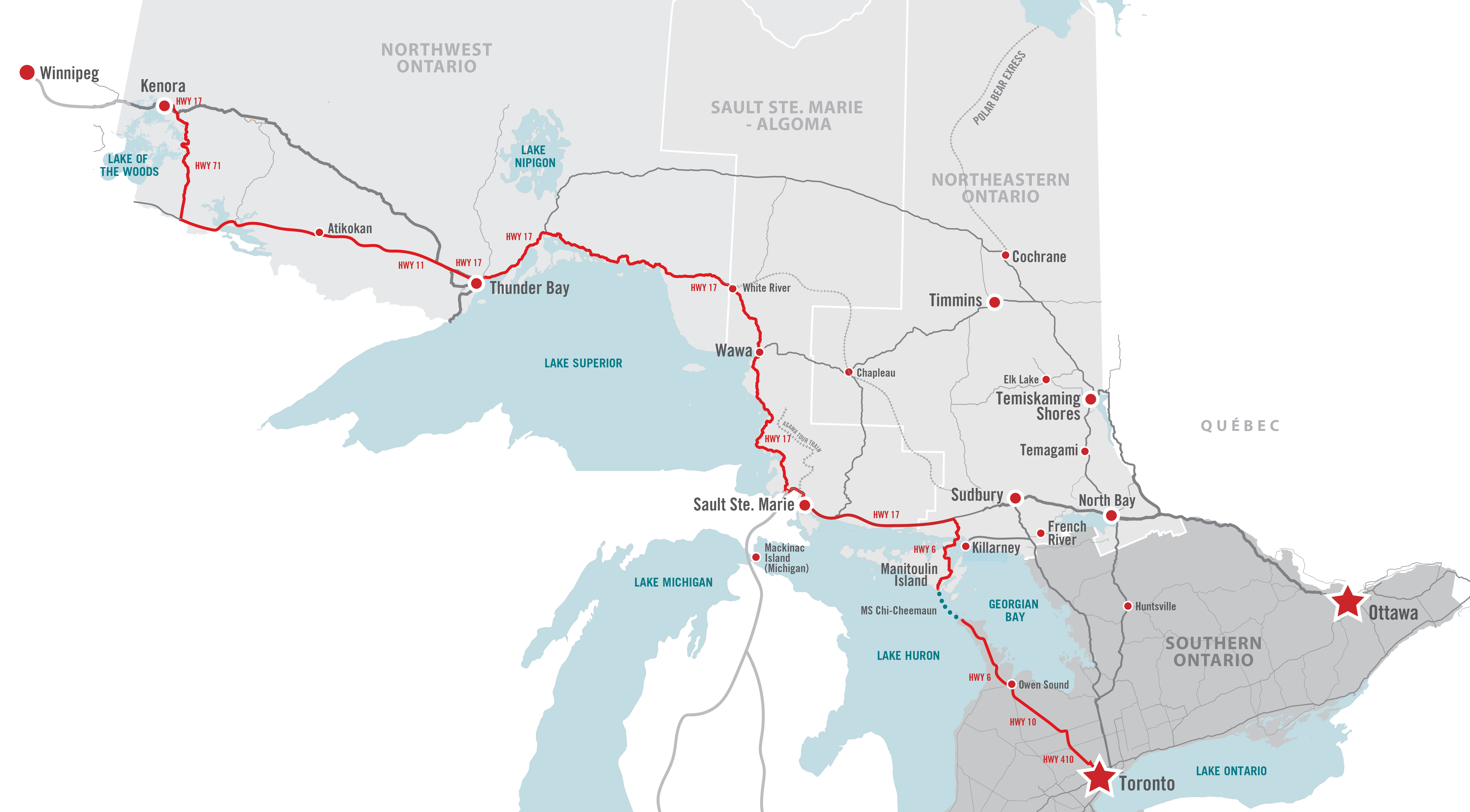 DISTANCE: 1900 km
Depart from Toronto on Hwy#410.
Turn onto Hwy#10 to Owen Sound.
Take Hwy#6 up the Bruce Peninsula to Tobermory.
Board the Chi-Chimaun Ferry from Tobermory to South Baymouth, Manitoulin Island (2 hr crossing of Georgian Bay).
Hwy#6 off the island joining up with Hwy#17 to Sault Ste. Marie.
Continue north on HWY#17 to Wawa.
Departing from Wawa, continue on HWY#17 north to Thunder Bay.
Depart west from Thunder Bay on HWY#17.

Turn left onto HWY#11

Continue on HWY#11 to HWY#71.
Follow HWY #71 north to Kenora.
Toronto to Manitoulin Island
6 h 38 min / 364 km
Chi-Cheemaun Ferry crossing:
2 h crossing of Georgian Bay.
Manitoulin Island to Sault Ste. Marie
4 h 10 min / 340 km
Sault Ste. Marie to Wawa
2 h 40 min / 230 km
Wawa to Thunder Bay
5 h 25 min / 477 km
Thunder Bay to Kenora
5 h 30 min / 490 km
Ojibwe Cultural Foundation
Browse Indigenous galleries, sample authentic cuisine and learn traditions like beading or spirit rock painting.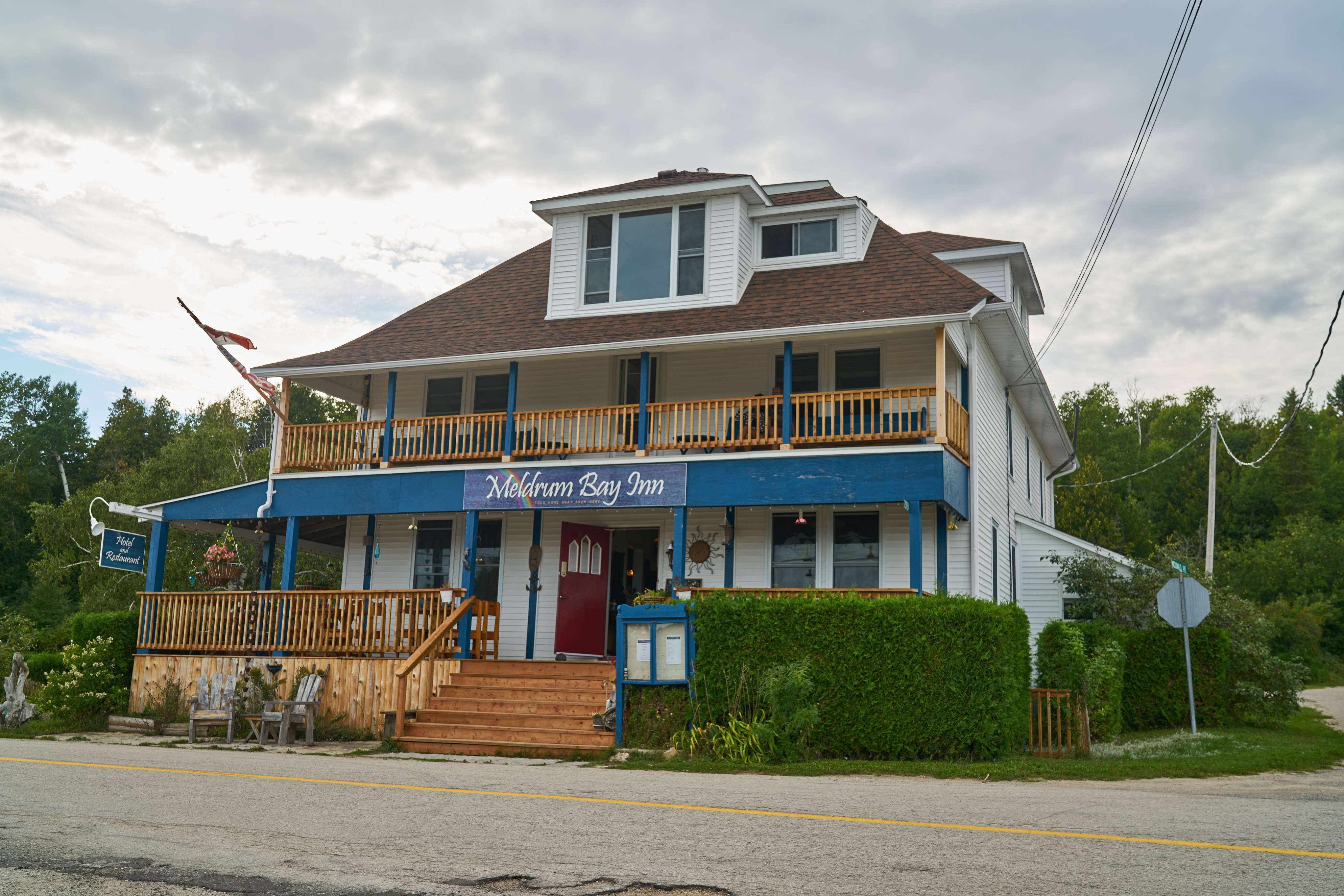 On the Northern shores of the Manitoulin Island, and just before the end of Highway 540, sits the Meldrum Bay Inn.
Dynamic Earth is an immersive, hands-on science centre that features earth science and mining experiences.
Discover the connection between science and the everyday world at Science North.
Fort St. Joseph National Historic Site
Once the most westerly fort in Upper Canada, Fort St. Joseph is now a fascinating historic ruin.
Agawa Canyon Tour Train (CSE)
The Agawa Canyon Tour Train is one of the most popular train excursions in North America.
Ermatinger Clergue National Historic Site
The Ermatinger Clergue National Historic Site features two of the oldest stone buildings in Northern Ontario.
Naturally Superior Adventures (OSE)
Half day, one or multi day guided adventures.
Lodge Eighty Eight is a premiere wilderness lodge situated on remote Esnagi Lake.
Fort William Historical Park (CSE)
A Canadian Signature Experience. The Fort William Historical Park is one of the largest living history attractions in North America
Contact
Reservations: 807-473-2344
Admissions: 807-473-2347
Administration: 807-577-8461
An Ontario Signature Experience. Sail Superior offers a variety of exciting journeys on the open waters of Lake Superior.
Northwest Helicopter tours
See the sights of Superior's North Shore.
Branch's Seine River Lodge
Nestled in the heart of Sunset Country in Northwestern Ontario Canada, Branch's Seine River Lodge is a modern, full service, drive in fishing and hunting lodge.
An Ontario Signature Experience. Totem Lodge is a Premier Fishing Resort in Sioux Narrows, Ontario, Canada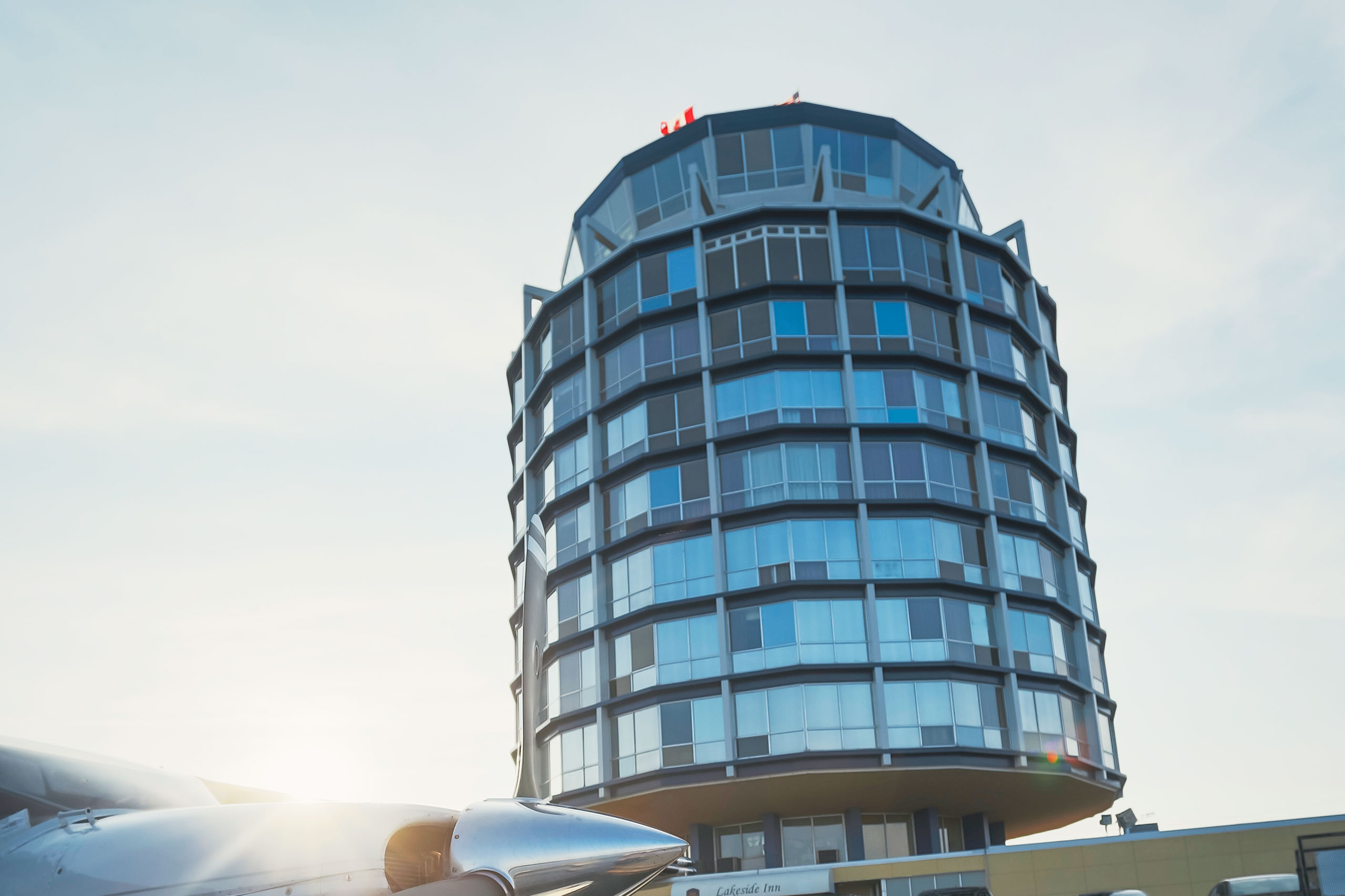 Stay at this Kenora Hotel situated on the beautiful Lake of the Woods! 
Contact
T: (807) 468-5521