COVID-19 / CORONAVIRUS
Visit Northern Ontario... soon.  Just like you, we are passionate about exploring Northern Ontario. Please do your part now, so we can all continue to discover Northern Ontario soon. Please follow the advice of health authorities. We all have a role to play to reduce the spread of COVID-19.
Click here for travel updates and more information on COVID-19.
Welcome to Northern Ontario
Welcome to Ontario's big, beautiful north country – a region rich in rugged beauty and full of opportunities to enjoy the magnificent outdoors. Discover great boreal forests and countless rivers and lakes. No matter where you are in this vast land, you'll find lots to see and do.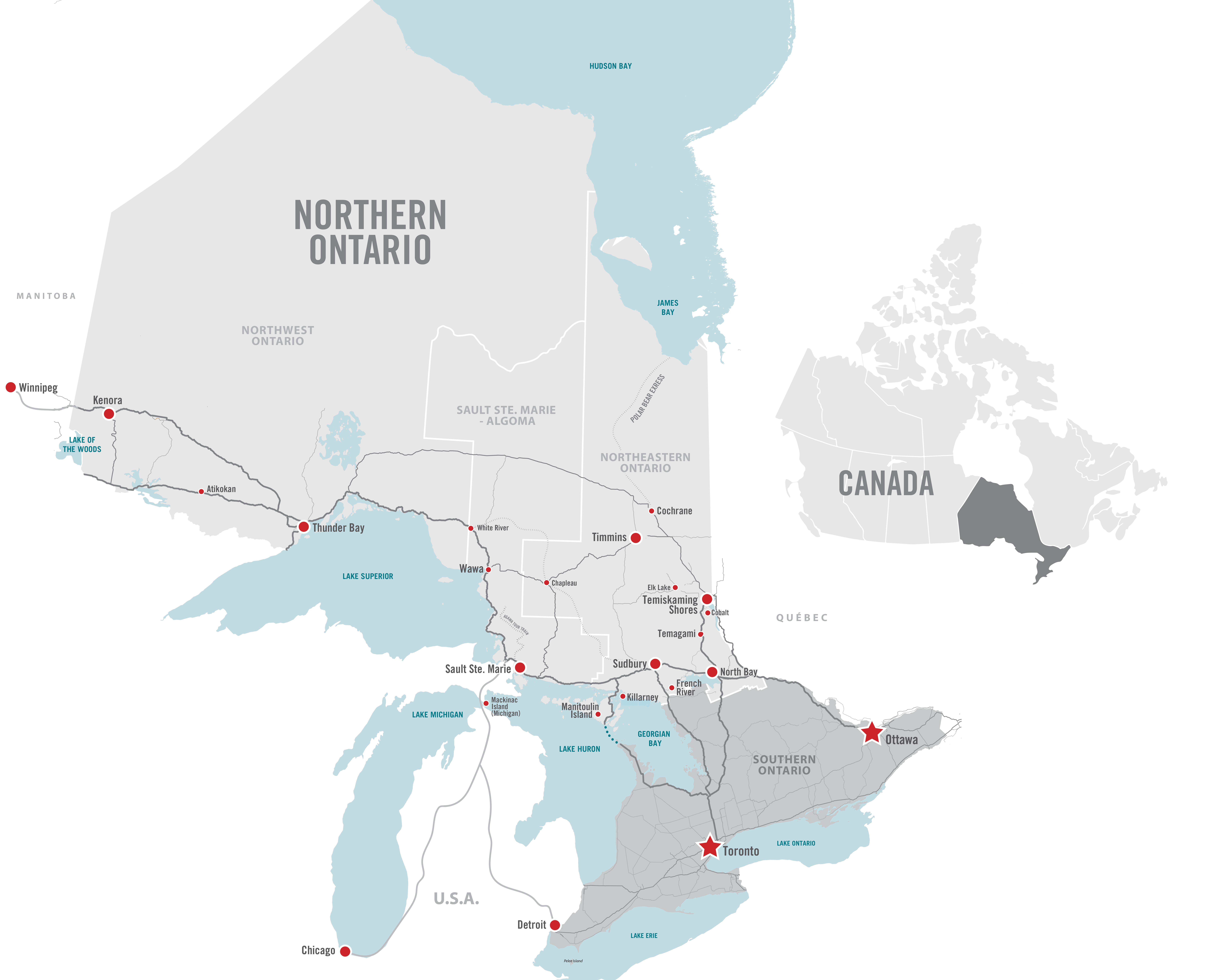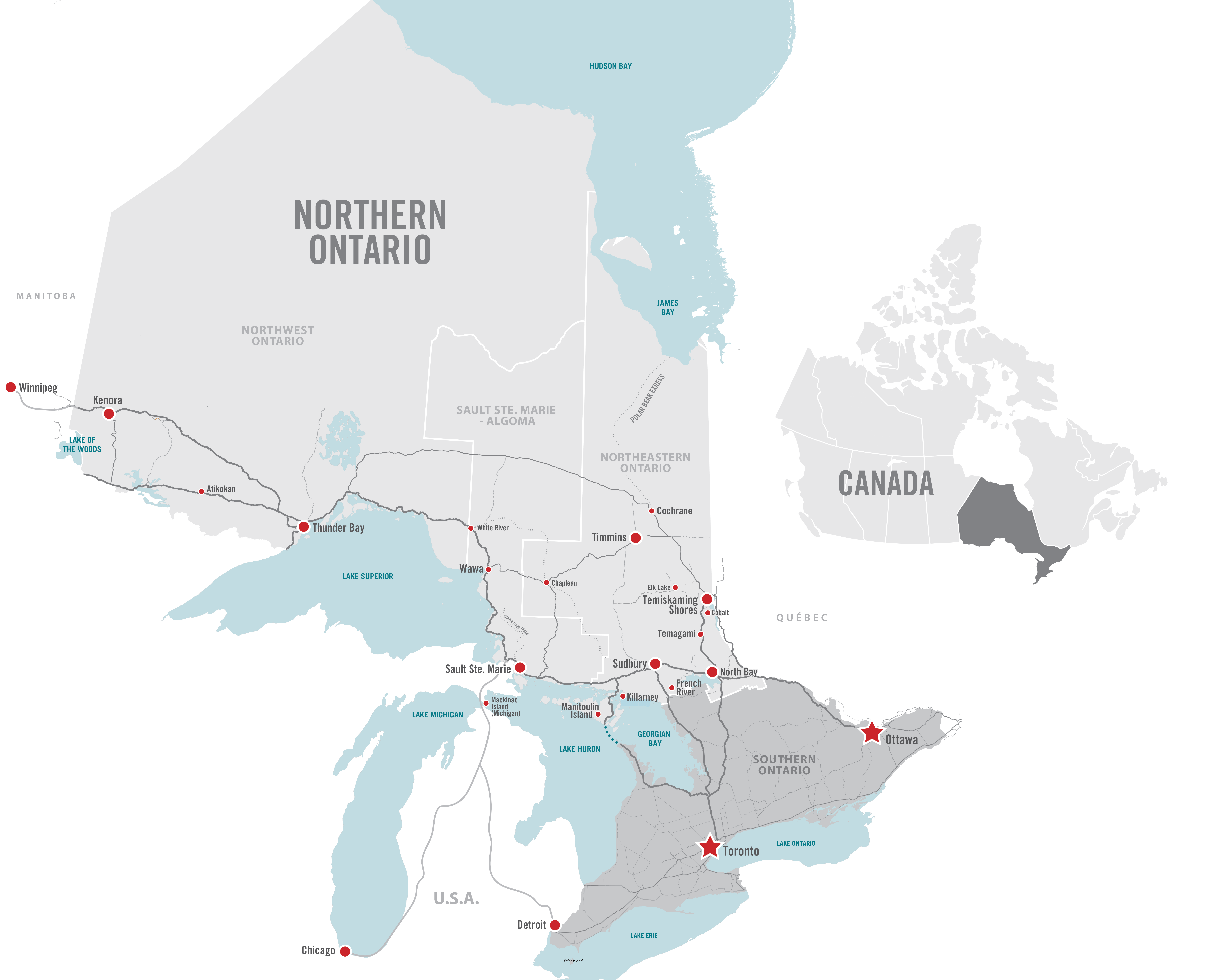 Northern Ontario's major cities are easily accessible via short flights from Toronto of just 1-2 hours. Or choose to drive the scenic highways, which are well connected and easy to navigate. 12 days is the suggested tour length, but is flexible depending on timing and interests.
| | | |
| --- | --- | --- |
| Toronto | Sudbury | 1 h |
| Toronto | Timmins | 1 h 30 min |
| Toronto | Sault Ste. Marie | 1 h |
| Toronto | Thunder Bay | 2 h |
| Winnipeg | Thunder Bay | 1 h 30 min |
| From | To | Distance | Duration |
| --- | --- | --- | --- |
| Detroit | Sault Ste. Marie | 350 km | 5 h |
| Detroit | Toronto | 380 km | 3 h 50 min |
| Chicago | Sault Ste. Marie | 290 km | 3 h 25 min |
| Winnipeg | Kenora | 209 km | 2 h 20 min |