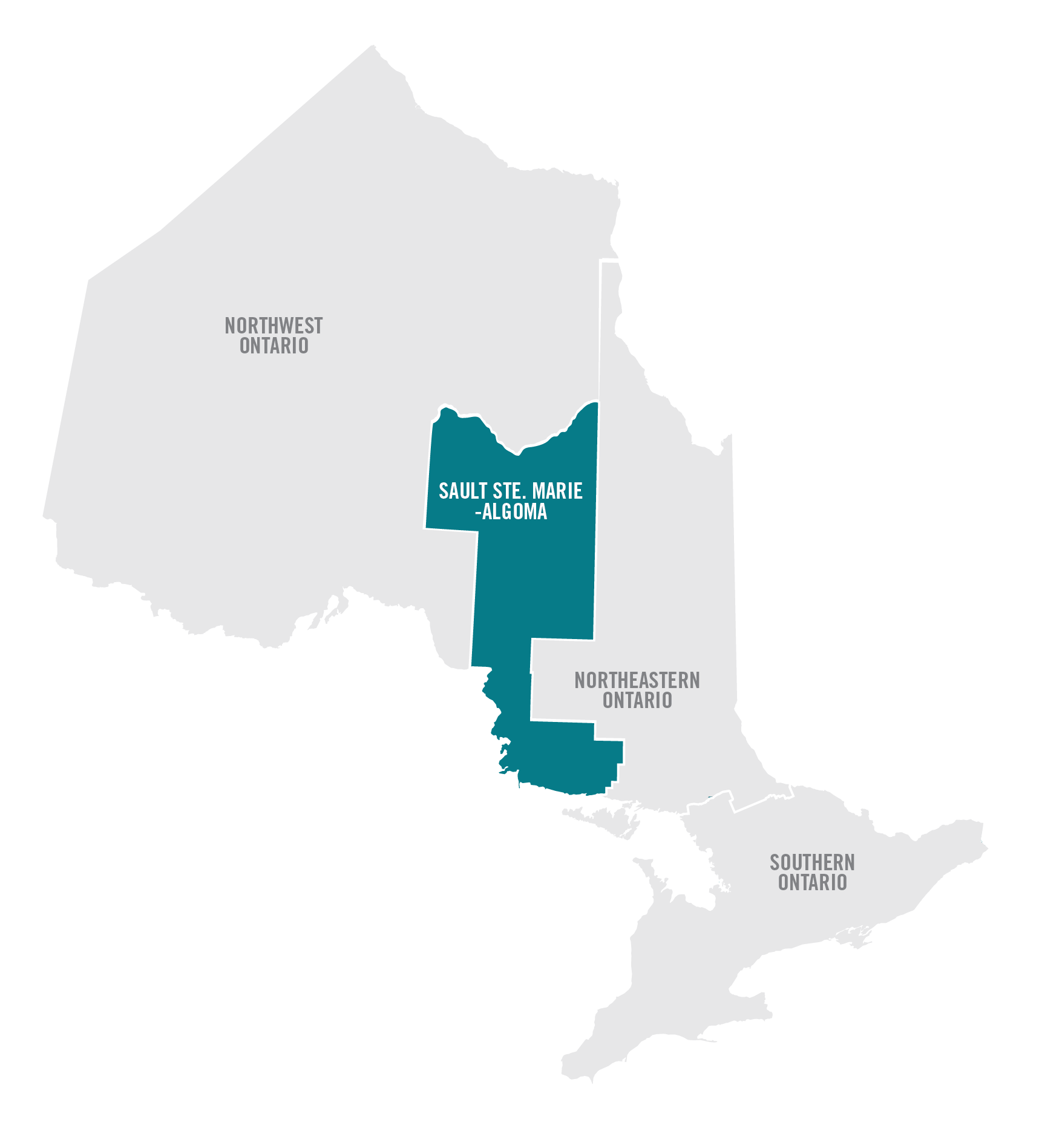 Gateway Community:
Sault Ste. Marie
Bordered by two of the greatest Great Lakes, Superior and Huron and surrounded by epic views, superb touring routes and all of the attributes that the nature has to offer.  We offer some of the best fishing in the world, incredible canoeing, kayaking and hiking opportunities, family attractions, events and unique culinary experiences throughout the year.
Agawa Canyon Tour Train (CSE)
The Agawa Canyon Tour Train is one of the most popular train excursions in North America.
Naturally Superior Adventures (OSE)
Half day, one or multi day guided adventures.
Canadian Bushplane Heritage Centre
The Canadian Bushplane Heritage Centre is dedicated to preserving the history and telling the story of bush planes and forest fire protection in Canada.
Ermatinger-Clergue National Historic Site
The Ermatinger-Clergue National Historic Site features two of the oldest stone buildings in Northern Ontario.
Sault Ste. Marie Canal National Historic Site
The Sault Ste. Marie Canal, built in 1895, was the world's longest lock, the first to operate using electricity and the last link in an all-Canadian navigational chain from the Atlantic to Lake Superior.
Fort St. Joseph National Historic Site
Once the most westerly fort in Upper Canada, Fort St. Joseph is now a fascinating historic ruin.
Lodge Eighty Eight is a premiere wilderness lodge situated on remote Esnagi Lake.
This National Park features 1,878 km of pristine boreal forest along the rugged shoreline of Lake Superior.
Mar Mac Lodge Wilderness Resort
Mar Mac Lodge is your gateway to an unforgettable wilderness adventure on Esnagi Lake.
An Indigenous-owned and operated guided ecotourism company in Sault Ste. Marie.
Interpretive guided canoe tours take you on a journey of historic water trails.
Forest the Canoe embraces "True North" experiences offering both winter and summer interpretive and guided tours.
Situated in the Algoma Highlands, Stokely Creek Lodge is an all-inclusive winter ski and snowshoe resort.
An insect-based science centre sharing to discover a variety of live exotic insects from around the world displayed in beautiful living vivariums.
Waterfront Adventure Centre
The Waterfront Adventure Centre offers canoe, kayak and paddleboard rentals.
Shingwauk Residential Schools Centre
The space presents over 110 years of history of the Shingwauk Indian Industrial Residential Schools.
More Information? Contact Tourism Sault Ste. Marie or Algoma Country: